Due to changing needs and technologies, the SMT Executive Board has decided to retire SMT Discuss (effective Nov. 9, 2021). Posts will be preserved for archival purposes, but new posts and replies are no longer permitted.
Enharmonic Modulation via dim7
Dear Colleagues,
If some of you are interested in modulation in general, please take a look at the short youtube video "MT III Enharmonic Modulation via dim7" (typing this title or using the link below).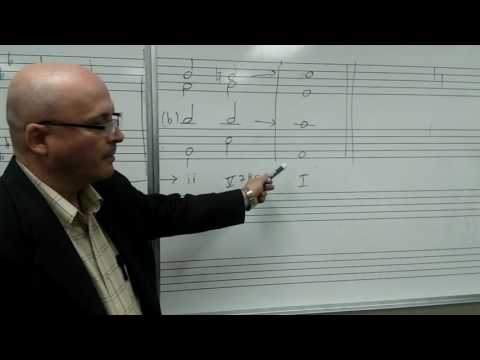 Two days ago we devised one "quazi enharmonic modulation" in my theory III class which used the same B dim7 chord to modulate from C major to A-flat major. The interesting thing is that we did not need to respell the chord, and this is why I named the process "quazi enharmonic". A leading tone dominant turns into an altered subdominant chord (SII7 alt. or common tone dim.7) and resolves into T6 of the new key. An interesting effect. The class managed to sing this fairly well with one trial before the recording.
Thank you,
Best regards,
Dimitar
Dr. Dimitar Ninov
Texas State University